Principal Investigator
Sharon R. Neufeldt grew up in Tucson, AZ and graduated from University High School in 2003. She earned a B.S. in Chemistry at Northern Arizona University in Flagstaff in 2006, and then began her Ph.D. studies at the University of Michigan in Ann Arbor in 2007. At Michigan, she worked with Professor Melanie Sanford on the development of Pd-catalyzed C—H functionalization reactions. In 2013, Sharon became the Cram Teacher-Scholar at UCLA. There, she undertook postdoctoral research with Professor K. N. Houk using DFT to study the mechanism and selectivity of transition metal-catalyzed C—H activation, while also teaching sophomore organic chemistry. In summer 2016 she moved to Bozeman, MT as an Assistant Professor of Chemistry.
---
Graduate Students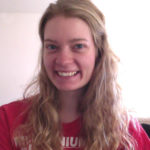 Emily Reeves (Third Year Graduate Student)
Emily Reeves hails from Rapid City, SD. She earned her B.A. in Chemistry at St. Olaf College in 2015 after researching surface modifications of silver nanowires with Doug Beussman and organometallic catalysis with Dipannita Kalyani. She then studied reactivity of high-valent nickel complexes with Liviu Mirica at Washington University in St. Louis before moving to MSU in 2017. Emily is currently investigating the reactivity of organotantalum complexes toward methane oligomerization. She loves music, dance, writing, and pretty much anything else remotely artistic.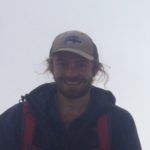 Steven Rehbein (Second Year Graduate Student)
Steven is a second year chemistry grad student at Montana State University. He earned his B.S. in Chemistry at MSU in 2015 where he conducted diverse research projects on topics from fungal metabolites to zinc-catalyzed metalloamination. In the Neufeldt lab, Steven is studying methane activation with early transition metals. Outside of lab, he enjoys spending time outdoors climbing, caving, hiking, and backpacking.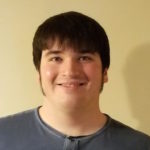 Michael Giroux (Second Year Graduate Student)
Mike is from Hubbardston, MA and earned a B.S. in Biochemistry from Worcester Polytechnic Institute in 2016. His hobbies include video games, painting models, hunting, fishing, hiking, and looking after his hedgehog named Fitz. His current research project is focused on developing new ligands to control chemoselectivity in catalytic reactions.
---
Undergraduate Students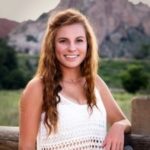 Kayla Creelman (Junior)
Kayla moved from Colorado Springs, CO to study Biochemistry in the College of Letters and Science at MSU. She is a junior working on a minor in Spanish and is part of the Air Force Reserve Officer Training Corps on campus. Kayla is studying chemodivergent nickel catalysis.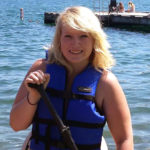 Leidy Hooker (Junior)
Leidy is a junior at Montana State University. She grew up in Hardin, MT, moved to Bozeman and is majoring in Biochemistry within the College of Letters and Science. Leidy is also a member of the Honors College at Montana State University and enjoys anything that inspires her to think "outside of the box". Leidy is studying chemodivergent nickel catalysis.
---
Rotation Students and Visiting Researchers
---
Postdogs